Our story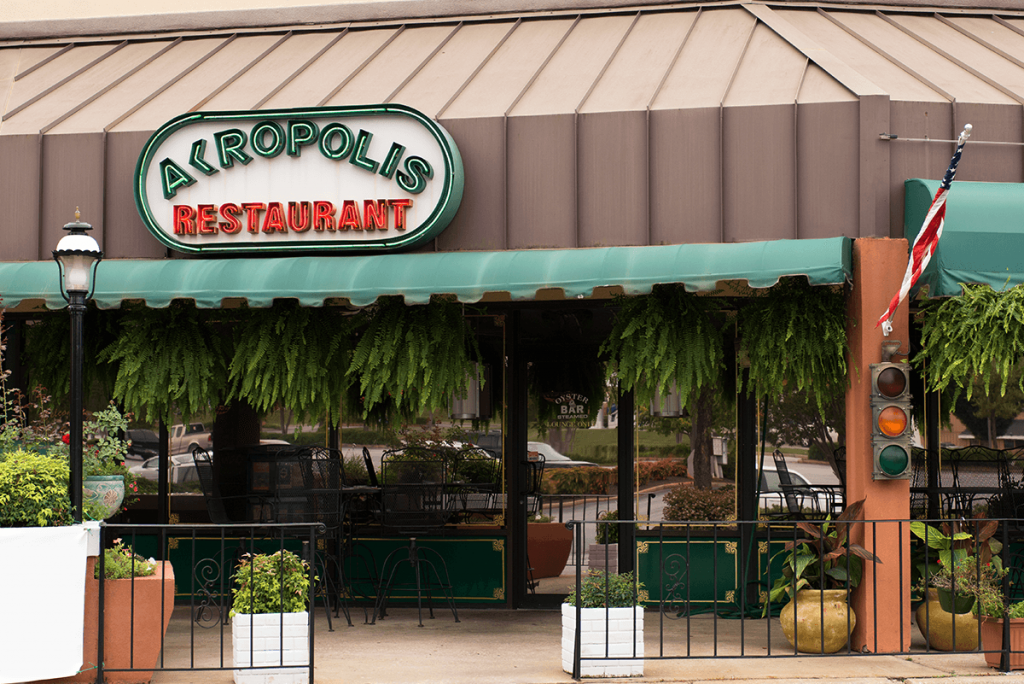 WELCOME TO THE ACROPOLIS RESTAURANT
Greek cooking has much in common with that of other countries, which share the Mediterranean climate, and yet it is different. Greek cooking reflects all the vitality of the country and the belief that the food is part of life and to be enjoyed without pretension.
Greek recipes rely on the freshest possible ingredients prepared to let the natural flavors shine through. Herbs are used liberally. Olives and olive oil are also essential ingredients. Vegetables speak of the warmth of the country and are used in many delicious ways. Olive oil is an essential ingredient and lends its fragrant bouquet to all food, even sweets. Lots of herbs and lemon juice offset any oiliness, and olive oil is both a health and flavor bonus since it is less fattening and more nourishing than most other cooking fats.
The list of ingredients that make Greek food so special could go on and on. They all add up, though, to a cuisine as vibrant and colorful as the country itself. At Acropolis Restaurant we have tried to capture the warmth and vitality of Greece and we invite you to try our special Greek menu items. At Acropolis, we take time to carefully select quality ingredients and prepare our food and dough's daily. We thank you for choosing Acropolis Restaurant.
Kali Orexi